Eze-Bikes Electric Bicycle Shop Current Hours of Operations Friday, Saturday, & Sunday 10:00 AM to 6:00 PM; Tuesday, Wednesday, and Thursday 5:00 PM to 8:00 PM; Monday: CLOSED
Eze-Bikes Electric Bicycle Shop Contact Information
Call us at: (248) 270-2225
Email us: sales@eze-bikes.com
Eze-Bikes Electric Bicycle Shop servicing Metro Detroit since 2019. We are located inside Canterbury Village between Scot's Market and Made in Michigan Store
Why celebrate the bicycle and e-bike? Regular physical activity of moderate intensity – such as walking, cycling, or doing sports – has significant benefits for health. At all ages, the benefits of being physically active outweigh potential harm, for example through accidents. Some physical activity is better than none. By becoming more active throughout the day in relatively simple ways, people can quite easily achieve the recommended activity levels. Critically, pedal assist technology can be the trigger for getting previously inactive people on bikes. "E-cycling can improve cardiorespiratory fitness in physically inactive individuals," said the new study, stated to be the "first review to examine the physical activity intensity, cardiorespiratory, metabolic and psychological outcomes associated with e-cycling." Background Acknowledging the uniqueness, longevity and versatility of the bicycle, which has been in use for two centuries, and that it is a simple, affordable, reliable, clean and environmentally fit sustainable means of transportation, fostering environmental stewardship and health, the General Assembly decided to declare 3 June World Bicycle Day. It encouraged stakeholders to emphasize and advance the use of the bicycle as a means of fostering sustainable development, strengthening education, including physical education, for children and young people, promoting health, preventing disease, promoting tolerance, mutual understanding and respect .
We should guard their graves with sacred vigilance. ... Let no neglect, no ravages of time, testify to the present or to the coming generations that we have forgotten as a people the cost of a free and undivided republic.
MAJ. GEN. JOHN A. LOGAN

Many solemn observances of the day remain, however. Since 2000, people across the country have been asked to join in a moment of remembrance at 3:00 p.m. local time. Bells are tolled and NASCAR races are put on hold. Flags are flown at half-mast until noon, to signify a day of mourning.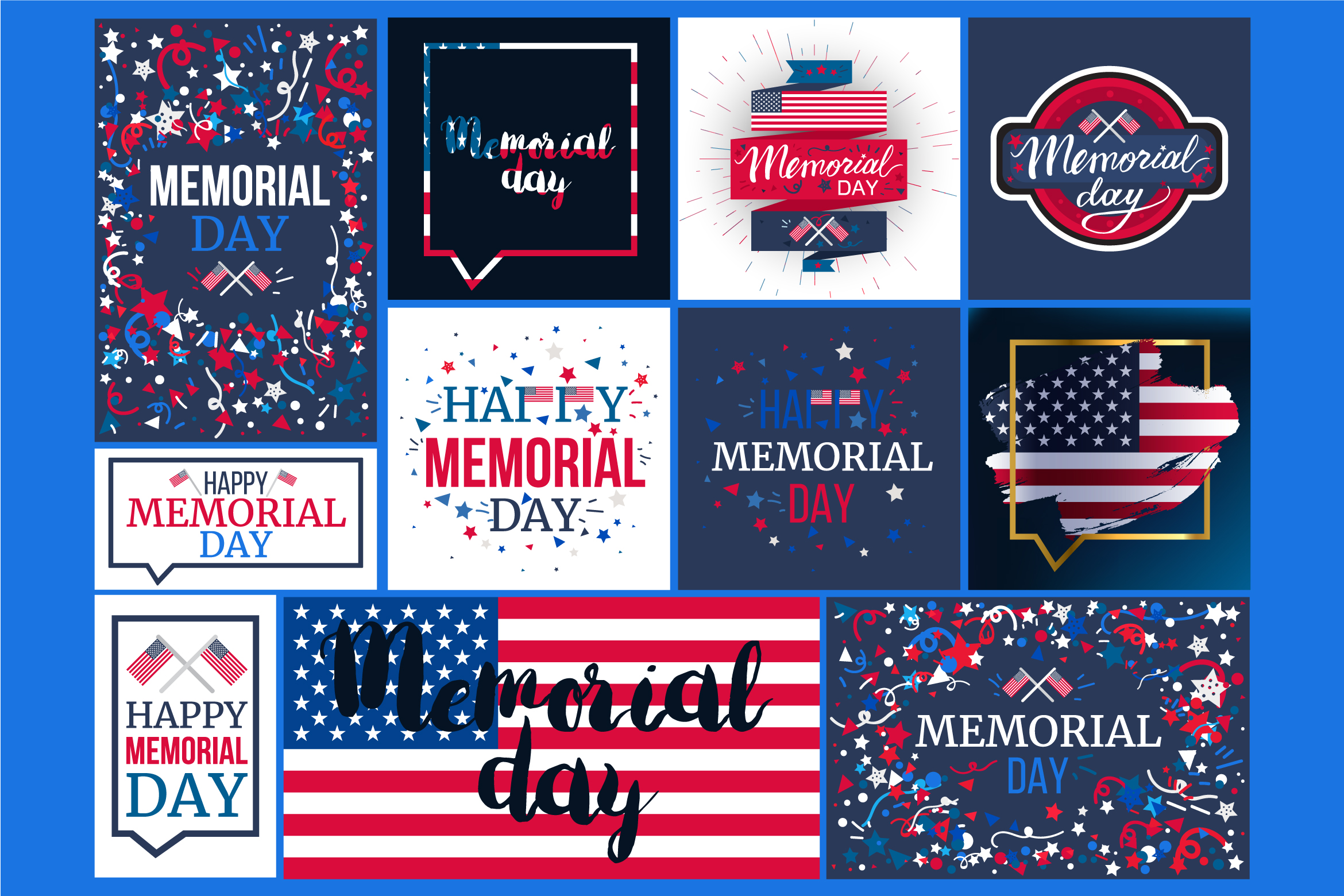 TOUR de TRAIL
WALK RUN CYCLE EVENT JUNE 4 8:30 AM FUN FAMILY-ORIENTED
PAINT CREEK TRAIL. EXPO FOOD & DRINKS INFO DISPLAYS UNTIL 4
EVENT ON THE PAINT CREEK TRAIL BIKE RODEO FOR KIDS BEER TENT IN THE EXPO.
Starts and ends in Lake Orion Children's Park Side Parking Lot
Register to Cycle, Run or Walk $10. Use QR or the link at paintcreektrailfriends org and paintcreektrail-org. No event day registrations
The EXPO is free and open to the public
Proceeds benefit FRIENDS OF THE Paint Creek Trail
501(c)(3) non-profit
Tour de Trail
Share:
Name: Tour de Trail
Date: June 4, 2022
Time: 8:30 AM - 4:00 PM EDT
Website:
https://www.eventbrite.com/e/tour-de-trail-expo-tickets-252167388447
Event Description:
Saturday, June 4, 2022, National Trails Day, 8:30 am until 4 pm
Paint Creek Trail and in the EXPO, Village of Lake Orion, Children's Park Area
This fund-raising event will benefit the Friends of the Paint Creek Trail. The Friends organization works with the Paint Creek Trailways Commission on a range of trail improvements and activities.
Paint Creek Trail
Participants include bicyclists, runners, and walkers of all ages. Starting with the cyclists, each group will start their trail journey in waves, and travel from Lake Orion in the direction of Rochester up to their desired distance. Cyclists are required to wear helmets. Upon return to Lake Orion, there will be exhibits, fun activities, food, and beverages, including beer and soda, available for purchase.
Register Here
www.eventbrite.com
Fun family-oriented outdoor event on the Paint Creek Trail: Participants include bicyclists, runners, and walkers of all ages.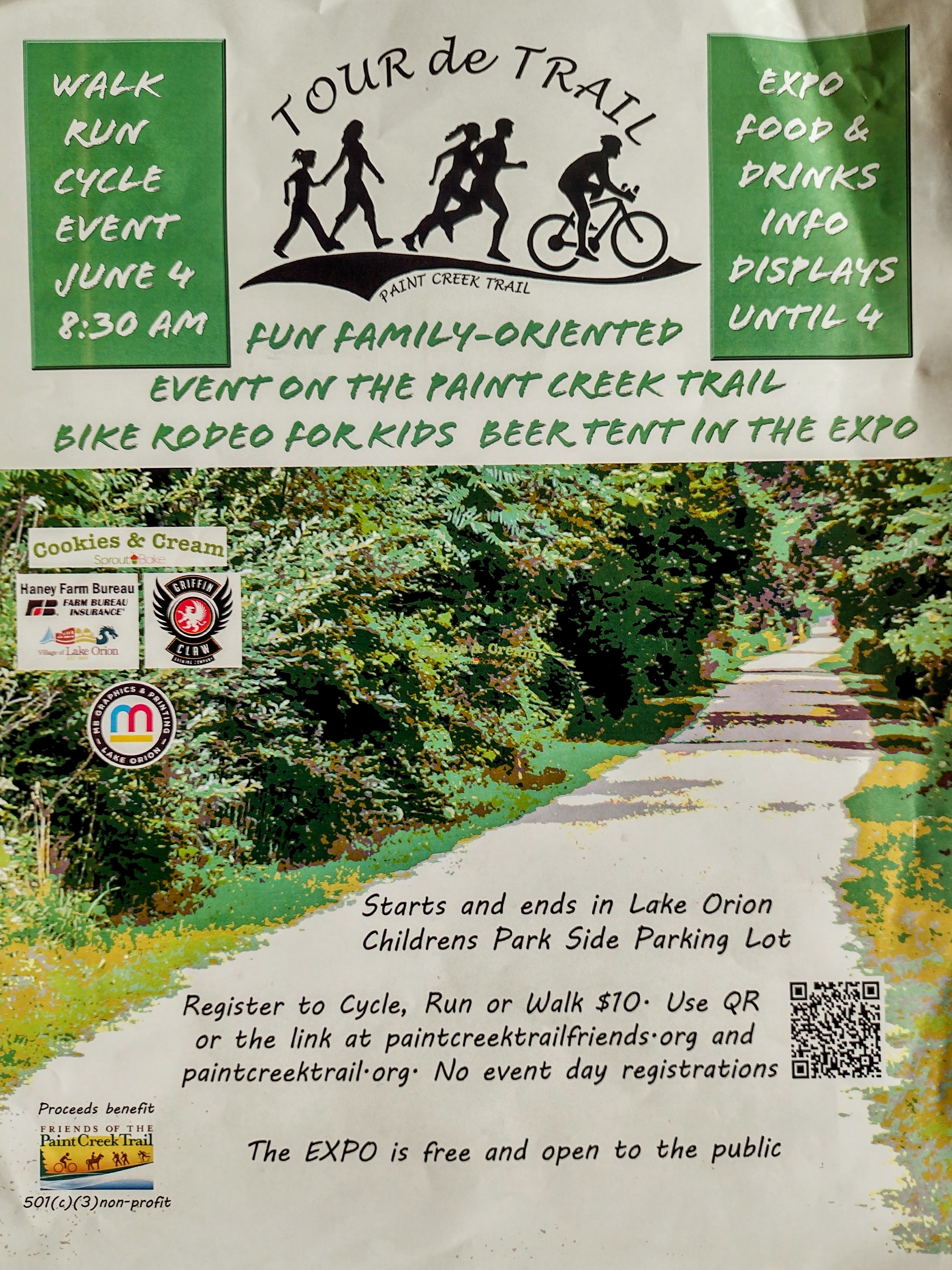 Friday, the 13th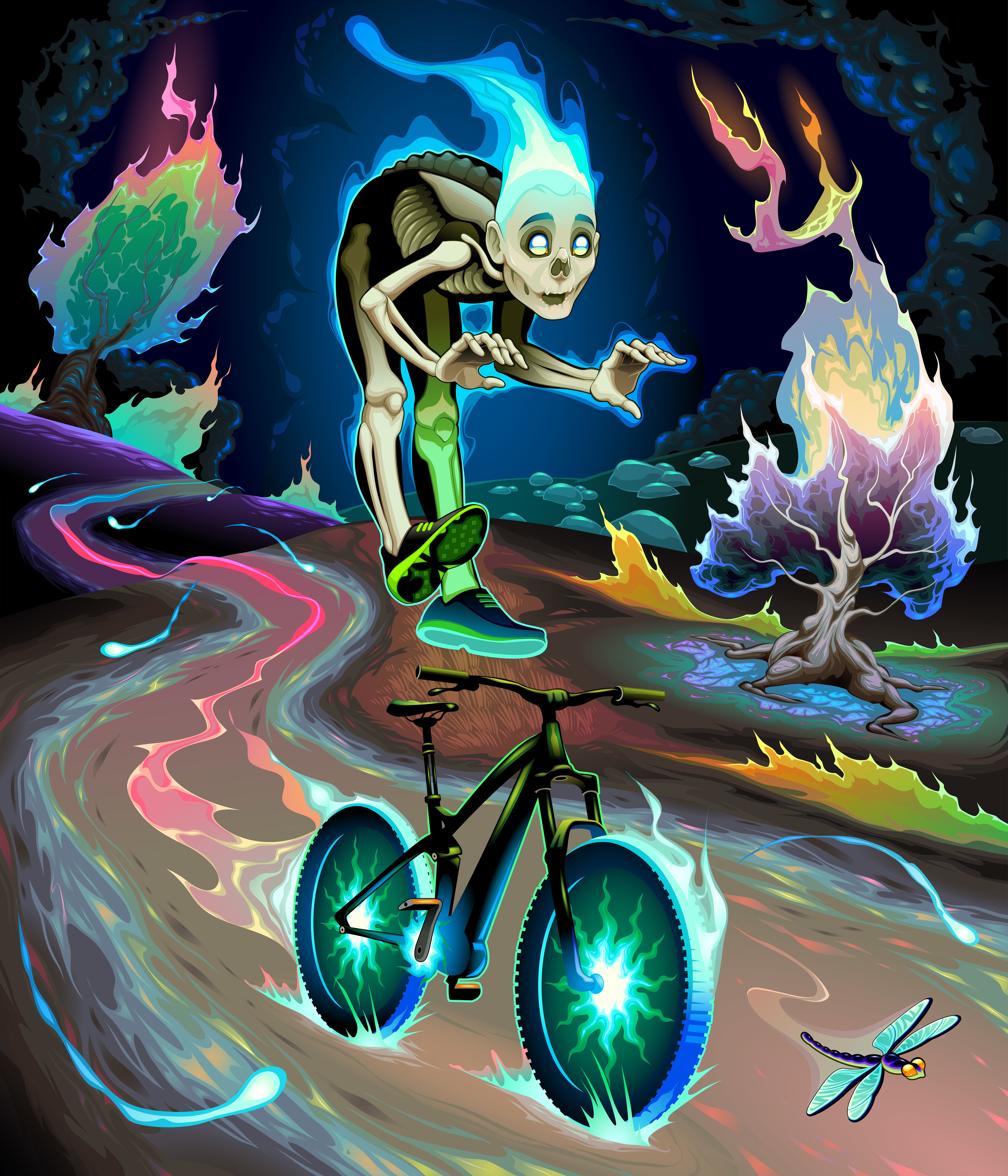 Today's Wednesday Word to Ride By
"You can't buy happiness, but you can buy a bike and that's pretty close!"